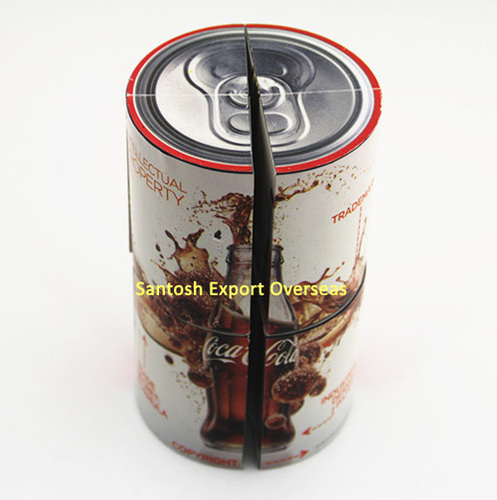 Folding Can
Product Code : FLDCAN
Product Description
Magic Can
Your entire offering featured on just one object? Folding can gets the job done because it provides twice as many as presentation panels as a conventional cube.
Do you wish to present a full line of products? No problem: This can unveils them one by one, catching the eye with every new fold. Or would you prefer to present different variants of the same product? This is easily done: Every folding action reveals a different incarnation in bold colors, yet another intriguing variation, or compelling accessories.
Folding Can puts a face on brands that deal in concepts, services, financial products, consulting, or other offerings of a more abstract nature. It ensures complex ideas are easily understood, gives form to intangibles, and gets the message across with a playful touch.
It takes the complexity out of complicated ideas. Helping the customer to physically and mentally grasp ideas, it pushes the right emotional buttons to ensure that the message is lodged firmly in mind and committed to memory.
Folding Can places your product front and center quickly, effectively, and with a smile.
Contact Us
A-23, Friends Colony (East), Mathura Road, New Delhi, Delhi, 110065, India
Phone :91-11-26325128